I have read lots of suspenseful sizzling starts and stories in the last couple of weeks and on the whole, I have to say, much of it has been very dark, even a little disturbing. As a result, I'm craving some bright, uplifting, inspirational posts, so this week… no dark gloomy paths or tunnels, no blood splattered walls, and definitely no zombies or evil clowns. I want to know what motivates you, who are the people that inspire you, and what makes you happy?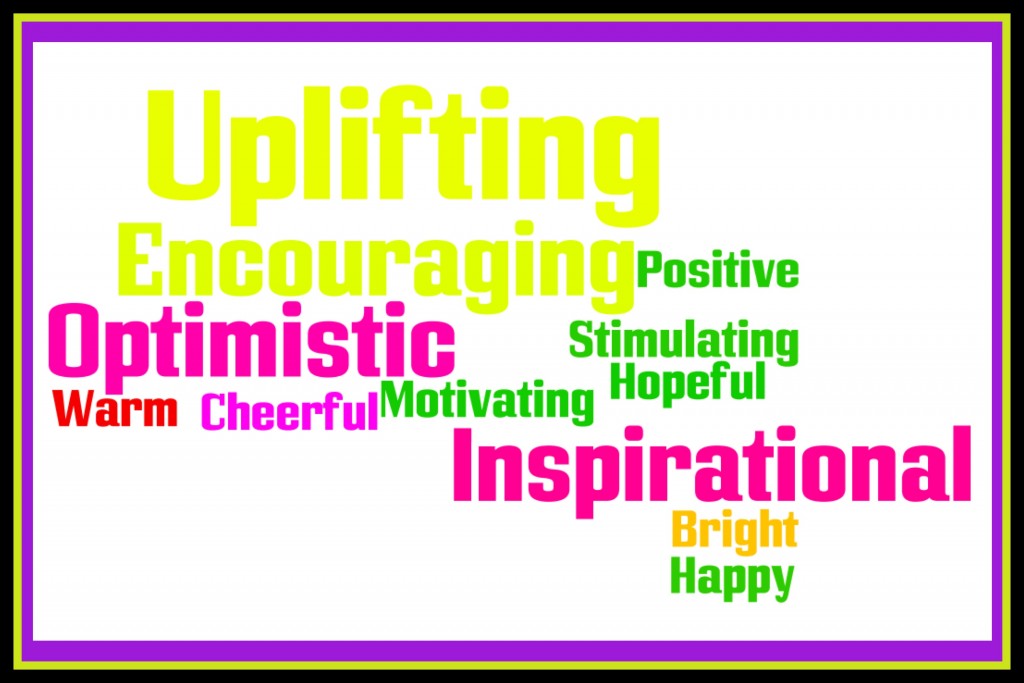 Activity 1
Choose a bright, cheerful, uplifting image and write a creative response to that, either a short imaginative story or poem. (Remember to include attribution.)
http://www.photosforclass.com/
Activity 2
Write about a person who inspires you. What are the qualities that you admire?
(I remember blogging about a few women who inspired me after reading a great book called 'Amazing Babes' by Eliza Sarlos. You may want to check it out.) http://tenambit14.edublogs.org/2015/11/11/amazing-babes/
Activity 3
Write a post about your hopes and dreams. What are your goals? Include both short term and long term goals. What can you do to help achieve your goals? Be specific.
Activity 4
Create a gallery of images that describe you and the things that make you happy. Be sure to include attribution. You may want to include a paragraph that explains your choices. In what way do the images you chose describe you and what is it that really makes you happy?