Alison
Below are some of my favourite posts from Alison's blog. Enjoy!
My family Poem
Oh no! What a mess!
Mum will never get some rest!
Olivia my sister
Who loves to play twister
Has eaten all the food!
Mum will be in a very bad mood!
And Joseph my brother
Who is like no other,
Is throwing stuff around.
I wish he would settle down.
And William my other brother
Who helps his mother
Has sat down with a book
To take a quick look.
Mum comes in with a smile on her face
And says "What an amazing place."
"But please clean up before dad gets back,
And get him out a little snack."
---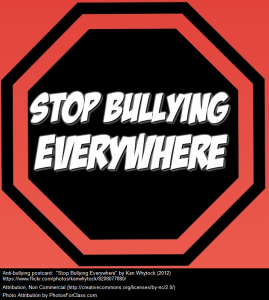 Stop Bullying!
Stop right here if you're a bully!
This post is for you. No one likes a bully!
Bullying hurts! Bullying is not done gracefully!
Sometimes it hurts you too!
But most of the time it makes the person you're bullying blue!
Maybe you're jealous, maybe you're upset.
But do not do something you will regret!
Don't let your feelings get in the way!
If you're having a really good day!
Bullying is not a joke!
It is like the person you're bullying hearts just broke!
Why do you bully, just why?
Come on kiss bullying goodbye!
---
This is my word cloud. As you can see it says blogging is amazing.
This is so true. I love blogging and I encourage people to be in it next year. Mrs Riding is our fantastic blogging teacher. There are many good things about blogging like, writing lots of posts, learning new things on the computer, getting comments from people right around the world and posting comments. It's always good when you post comments to others.
I love blogging!