Chloe Mc
Here is a small sample of the quality posts produced by Chloe. 
My fingers twist, turn and tumble through piles of hair. I plait, braid and many more. Doing hair is one of my favourite things to do. I love doing hair especially when it is soft and slides through your rough fingers. It is the best feeling in the world as well as when someone is happy with what you have done! A few months ago my school dance group went to hunter dance festival and I braided Bella's hair while we were there. She loved it and that made me so joyful that I danced twice as good on stage! Another example would be when my sister finally lets me do her hair for school. all that arguing over nothing because she loved it!
As you can probably see I love doing hair.
---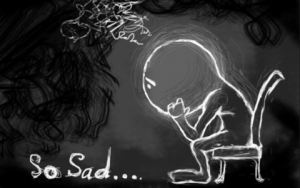 Cyber Bullying A Big No No!
Do you ever feel like someone has said things online that you don't feel comfortable about?
Well listen to this…
Cyber bullying is a common form of bullying. It is created by people constantly picking and making fun of other people online. It happens more than once and makes the person feel sad, angry, uncomfortable, annoyed and many more. This is an issue that happens all around the world and must be stopped.
Cyber Bullying is bullying online so it happens on lots of social medias. For example: Email ,Facebook, Twitter, messages and many more. If you ever see some one who is being bullied you must report it straight away, otherwise you are called a bystander.
So just remember, think before you act!
I got my image from http://www.oyeshayari.com/so-sad-pic.html
---
The Miracle
Me:
BANG! SMASH! The cold, wet ice belted my face and crumbled through my fingers. How I loved to watch the pink and yellow sunrise reflect off the water. My back rested against the cold gravel rocks and I gently closed my eyelids to drift off to sleep. The peaceful waves soothed against my dry skin as I slowly strolled along the cool beach.
Blair:
The waves washed up closer and closer onto the cold gravely rocks making them slipperier and slipperier. Whoosh! Cold wind smashing my face with a slight taste of salt. Waves getting bigger and bigger, scarier and scarier.
Hannah:
The moon rises. The hours tic by. All I can see is about three inches in front of me. HOWL!!! I heard a wolf near by. I take two steps and there it was, the wolf. I quickly turn and run until I side step into the water. I slowly sink to the bottom of the ocean. I try as hard as I can to reach the surface. I don't think it's going to work.
Me:
I crawl my way out of the water and suddenly I hear…
Madi:
"HELP! HELP!" I suddenly awake as I hear a strange noise. My moment of peace is over. "HELP!" I hear once again. Something wasn't right. I had that feeling where I knew something bad was happening. Some one was in danger. And it was up to me to save them…
I have combined everyones part of the story and added a part of my own. Thank you for commenting.
---
The X Factor!!!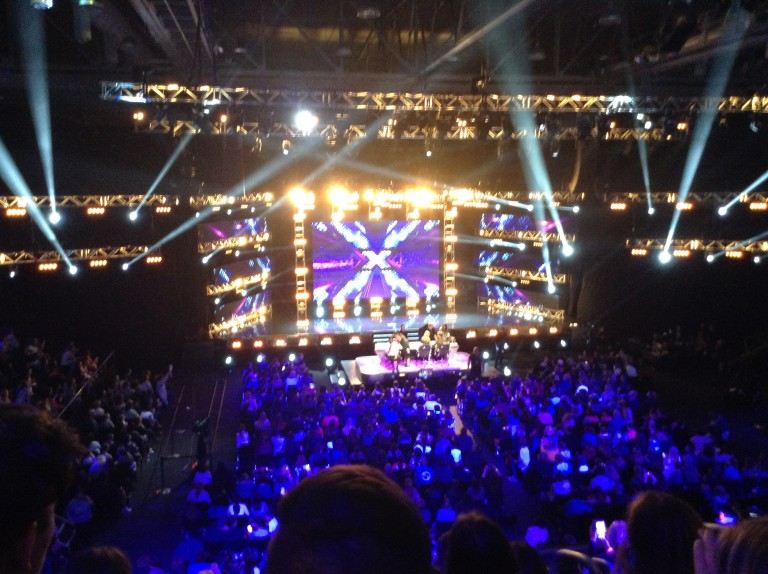 The bright lights were shining in my squinted eyes. I was up high in the last row, but I had an amazing view. My mum got free tickets to The X Factor! When we got there I realized my friends from dancing got free tickets too! It was so amazing, singers many people couldn't beat. There were many though, who were not the best, but they gave it a go, and that is all that matters.
I had always dreamed of coming to a live recording and watching something like The Voice, Australia's got talent or the X factor… and it happened! Of course I was so excited when my mum told me, and it was just like I imagined.
So if you have a dream I will highly recommend following it!