Hannah
A small selection of Hannah's work. Enjoy!
My Cat Nisha
Last year I got a new pet, a new pet cat. I was thinking about a name for a long time before I got her but, I finally came up with the name Nisha. The reason why I named her Nisha was because she was grey and white when she was really young, she looked like the moon. Nisha is Hindu for night. Now it doesn't really fit her colours anymore because she started to get a peachy colour to her fur. Nisha recently had her first heat, a heat is when a cat is looking for love to make kittens. It can be really annoying, especially to human males. This is why we are going to get her de-sexed. Nisha loves to curl up with people in cold weather, she often gets under the blanket with me! Nisha's breed is a tortise-shell tabby cat. Her birthday is the 1st of October. She is my first pet cat so I love her, I hope you do too!
---
Image poetry
Sun and rain to form colours,
Red to violet with so many others,
Seven together forever and ever,
Is the tale true about your treasure?
A curved line over the valleys,
People go by and see you up so high,
I wonder why your life is so short?
Or do you pass by every moon?
Your colours catch eyes,
To inspire all from young to old,
Your colours bloom in the sky,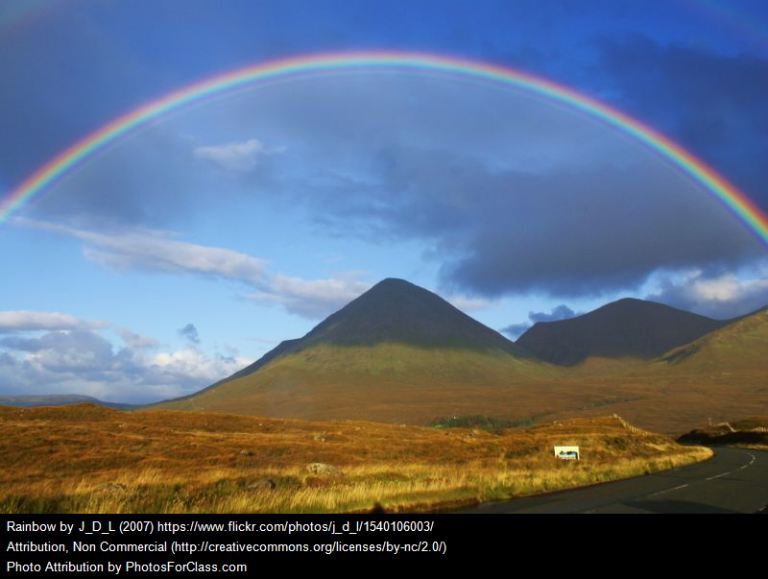 Yes, you are a rainbow.
---
UniKitty
I bet you by this title you have no idea what I'm talking about but the UniKitty is one of my crazy ideas from my crazy imagination. A UniKitty is a cat combined with a unicorn. Pretty weird right? I made  it when me and my family were playing crazy words, a game we made up, and I yelled UNIKITTY! This is when this masterpiece was created. A lot of my UniKitty pictures were inspired by Nyan Cat, one of my favourite things in the world.